@amaralanegraaln/Instagram
It's clear Amara La Negra's debut to VH1′s Love & Hip Hop: Miami shed light on Afro-Latinos in the Hispanic community. As the hit series continues to unfold the Dominican singer has taken the crown for leading the movement around Afro-Latino identity and colorism among Latinos. 
MORE: Amara La Negra Speaks Out On Being Afro-Latina On 'The Real' Talk Show
Recently, the Miami-born breakout star was honored by a Latina sorority, Omega Phi Beta Foundation for representing the marginalized group of Latinos in the mass media.
"The Dominican-American singer brought an important conversation about Afro-Latino identity, along with her Latin fusion beats, to the mainstream," posted the organization. Recognizing La Negra aligns with the Latina foundation's values to support professional women through sisterhood, diversity, leadership, service, and excellence.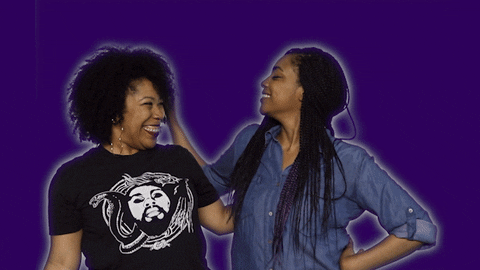 PLUS: WATCH: Amara La Negra's New Track 'What A Bam Bam'
In the name of sisterhood, the Dominican beauty posted an intimate moment with to two young women who were moved by her acceptance speech. With tears in their eyes, the two girls hugged the 27-year-old star as she said, "It's for you too, you know. I am doing this to open doors for all of us. It's now my time to be strong for YOU." 
Talk about empowering?! Check out the short clip below, and prepare to hold back your tears.