What a time to be alive! Spicy Sweet Heat Skittles have made their official debut in stores across this great nation.
Related: Flamin' Hot Pretzels Are Officially a Thing
The new Skittles comes in five creatively named flavors: Sizzlin' Strawberry, Flamin' Orange, Fiery Watermelon, Blazin' Mangoand Lemon Spark.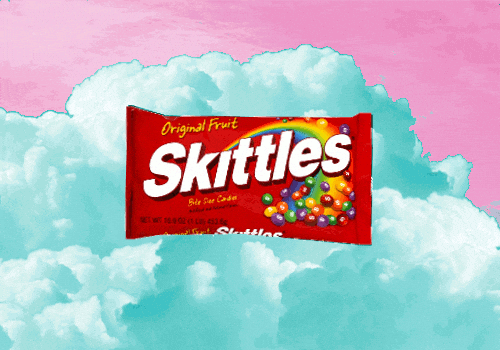 Apparently, the colorful treats live up to their sweet/hot names. Popular food blogger The Impulsive Buy gave the new skittles an eight out of ten rating saying, "Let me say that the heat is there on all of 'em. It's a slow burn. You can taste the fruit first and as you chew it kicks in." He added, "With some, the full fruitiness came prior to the burn, while others blossomed after the spicy burst."
The food blogger wasn't the only one reviewing the new treats. Skittles partnered with football player Marshawn Lynch to celebrate the spicy release by asking him to go gather some honest opinions on the new flavors by visiting a senior living community. 
In the hilarious video, Lynch gets some amazing and extremely honest reviews of the candy, with many proclaiming that the new snack does pack some heat. One woman even had to eat the skittles one at a time telling Lynch, "The lady out there said they're really spicy. So I'm doing one at a time," which Lynch hilariously responding with, "Well I like your precautions baby."
Another woman added, "There's a kick to it. It's sweet then it sneaks up on you."
It seems as though spicy treats are making 2018 their year. Hot and Spicy Cinnamon Oreos made their debut in January and Sour Patch Kids Fire is expected to be released some time this year. 
You can watch Lynch charm the elderly with his dance moves in the video below: